Read Time:
6 Minute, 40 Second
An Ode to Adam Lallana: The Final Farewell
By Ritchie Slack @Slack_9

Adam Lallana: one of the original gengenpressers in Jurgen Klopp's 4-3-3 system was a pivotal player in the German's arrival upon Merseyside; he created, pressed, battled, and scored vital goals and played with passion and unrivalled fight and desire. If Jurgen Klopp could mould a player out of clay, he would include these imperative attributes that the Hertfordshire born boy has exhibited over the six years he has spent at Liverpool FC. Adam Lallana walks away from a club he no doubt loathed as a boy (being an Everton fan like his father) but has helped established the red team on Merseyside as Champions League winners, Premier League winners, and the champions of the world.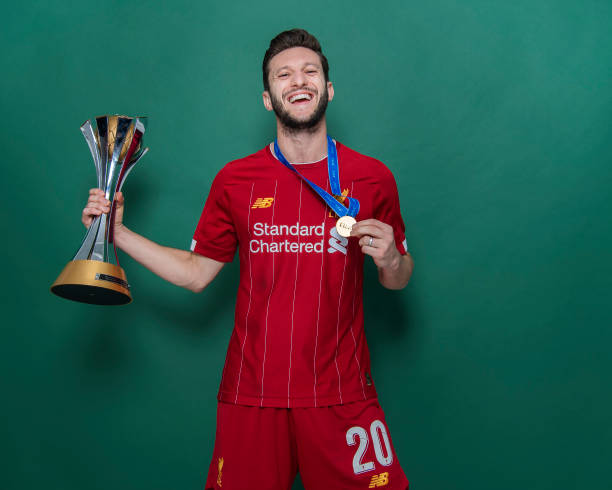 Signed in 2014 from Southampton for £25million under Brendan Rogers, Lallana made his debut against Aston Villa four games into the season following a knee injury in preseason, which kept him out for six weeks. A month later his name was on the scoresheet in a 2-1 victory over West Brom and his Liverpool career was accelerating forwards, destined for glory. In his first season he appeared 41 times for The Reds and the following season saw his most games played for Liverpool totalling an impressive 49 appearances. In total Lallana has played 178 games for Liverpool and scored 22 times, which given the unfortunate injury record he has had to tolerate in recent seasons really emphasises just how integral he was seen to the side by Rogers and Klopp respectively.
That celebration
In January of 2016 Lallana cemented himself into Liverpool folklore when he scored an unforgettable and dramatic late minute winner in the enthralling 5-4 victory away to Norwich City; the illustrious revelries which followed ended up famously breaking Klopp's trademark glasses in what can only be described as a mosh pit of celebration! Jurgen Klopp knew he had a player after his own heart on his hands and Lallana would go on to play 35 times in the 2016-2017 season and find the net 8 times, his highest goal scoring season for Liverpool.
Leader on and off The Pitch
Lallana's high intensity game is not always about goals, he is a trickster on the ball, has a relentless, inexorable pressing style off the ball, and is a leader off the pitch to the younger academy players,: a quality his new club Brighton are keen to expose into their own youth system. Harvey Elliot, Neco Williams and Curtis Jones (to name a few) have commented on how Lallana has been integral to their development at Anfield.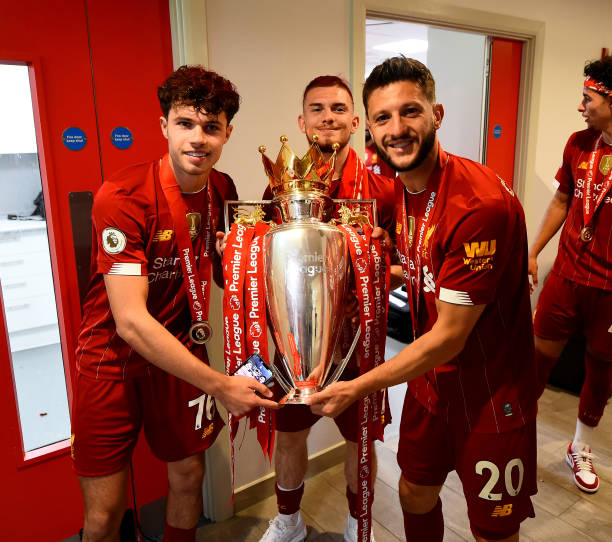 Fans may not realise that the former Saints man is a significant and encouraging role model to our youngsters, being one of the leaders in the dressing room he is always willing to offer advice and a friendly ear to aid the boys coming through the ranks. For that, these next generation of Liverpool FC superstars will be forever grateful, as too should we fans, who will all collectively and doubtlessly feel pangs of sadness to see Lallana leave Liverpool.

Things in the north-west haven't always been plain sailing for Adam Lallana, it is well documented that he has regrettably and frequently battled with injuries over the past few seasons and none would have found that more frustrating than the man himself. Lallana acknowledges these setbacks, going on to comment that they were 'his dark days' at Liverpool FC, but where there is dark, there will someday be light; 'in this moment it is not the sunniest, but tomorrow the sun will shine brighter'.

Unlikely Comeback
Jurgen Klopp once said 'you can fall down and then you must stand up. Only idiots stay on the floor!' Lallana has no doubt picked himself up off the floor more than most; his passion, commitment and desire to achieve at Liverpool Football Club should never be understated, should never be an afterthought when reflecting on his career on Merseyside. Many players don't come back from the amount of injuries, stress and strain on the body that Lallana has had to endure, yet he has always found a way back to Klopp's squad, a way to put his name on the team sheet through dogged determinism and the phrase associated with Liverpool Football Club rings true in him: never give up.
If anyone could ever foolishly doubt his commitment or longing for this legendary club, you need to look no further than his most recent and emotional interview when speaking about his best friend and captain Jordan Henderson. When asked how he felt about Henderson winning the prestigious Football of the Year award he was brought to tears, so much indeed that the LFCTV camera crew cut and reshot the take, giving Lallana time to compose himself to pay a fitting and moving tribute to Henderson. His eyes still full of tears it is clear what this club and its players mean to Lallana, there is a genuine adoration and affection for everything travelling through Liverpool FC
Watching that poignant interview you witnessed how much love and respect he has not only for his captain, but for the club he represented and put his body on the line for, he devoted himself to be the best player he could be under the tutelage of Jürgen Klopp and Brendon Rogers. The interview would have brought supressed tears to the eyes of any football fan, let alone the Liverpool faithful.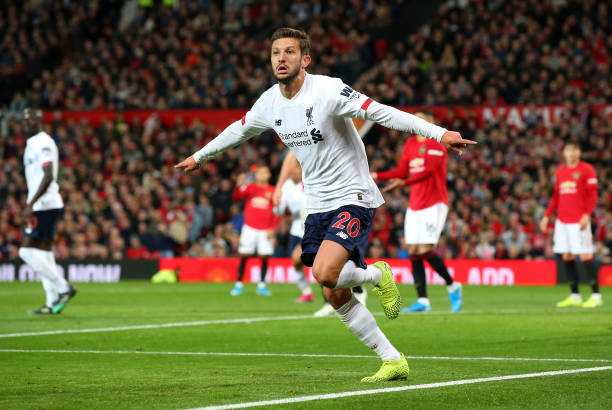 The thirty-two year-old also recently spoke about the fans and thanked them for staying patient with him though his injuries, and we were ultimately rewarded with a goal of extreme importance this season against the old foe Manchester United, keeping the unbeaten run intact as the score drew to 1-1; how fitting that this would be his last goal for Liverpool: 'the sun will shine brighter.'

Adam Lallana's aim and drive at Liverpool Football Club was to win trophies, he walks away with four major honours, including the elusive PL winner medal that had not graced many iconic Liverpool players necks in thirty years, something Lallana says is his biggest achievement as a professional footballer. Jurgen Klopp hailed Lallana by describing him as a 'Liverpool legend' not only his hard work on the pitch but also off it. High praise indeed from the German, and if Klopp believes that sentiment, I believe it too.

Lallana's Next Chapter

Brighton bound on a three-year contract Adam Lallana will be missed on Merseyside: by the fans, by his manager, by his teammates. Lallana has said he wishes that the fans give him a 'nice welcome' upon his return to Anfield for his new team Brighton, and I am sure we have not heard the last time that the name of Adam Lallana will be sung around Anfield, as the England international comes home.

Thank you for always chasing your dreams which were our dreams too, for being part of the legendary squad which lifted the Champions League and Premier League, for helping lay down the foundations for players who will represent the famous red jersey for years to come and showing the young guns the mantra of never giving up: the Liverpool way.

Adam Lallana, you'll never walk alone.