Read Time:
4 Minute, 49 Second
by Sam Patterson (@sam0007ster)
That's that then. Liverpool rounded off a record-breaking season with a 1-3 away win yesterday at St. James Park to finish on ninety-nine – yes 99 – points. That's the second most amount of points ever accumulated by a top division side in Premier League history (a solitary point behind the City Centurions in 2017/18).
We can't complain, can we? These boys are good, more than good. In fact, they are ineffably excellent. They are, currently, the holders of the European Cup, the Club World Cup, the Super Cup and, of course, the Premier League.
So let's rejoice some more. Here is part two of our LFCTR season review…
Best team performance of the season, why? 4-nil at Leicester. On Boxing Day, returning from a trip to Doha, Liverpool had absolutely no right to play that good. Especially against what was then the second-best team in the country.
Player of the season, and why? It has to be the skipper. Hendo personifies everything brilliant about this club. A true leader on and off the pitch. And football-wise, that was perhaps his best season in Liverpool red. A commander in the midfield.
Goal of the season, and why? Salah's header against City. The whole play was just a joy to watch; the right-back with a mesmerizing pass to the left-back who, within two touches, whips in a magnificent ball to the Egyptian king. Wonderful goal.
If you could make one signing this summer, who would it be and why? I'd say Jamal Lewis. We really need cover on the left, and Jamal fits the bill. He's young, he knows he won't start every week, but provides another option so our Scotsman can rest every now and then.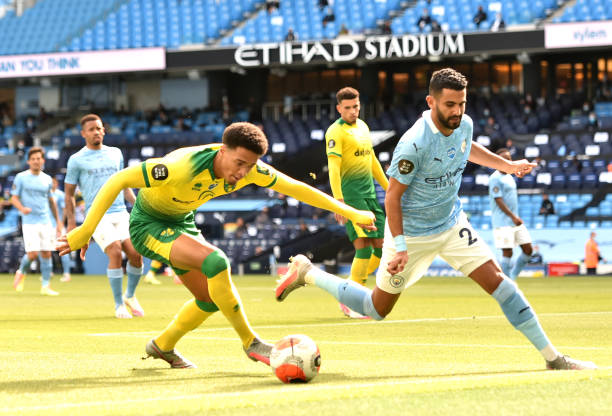 Best Team Performance of the Season, why? Without a doubt: Leicester 0-4 Liverpool. A statement victory. In my opinion, no other game before lockdown was quite this good. Dominted for the entirety and Leicester didn't even have a shot on goal.
Player of the season, why? I could sit here and make a case for Virgil, Trent, Mo, and almost every single other player, but no one has as much influence on our team as Jordan Henderson does. At the time of writing, Jordan had just picked up the FWA Footballer of the Year award. The difference in performance from when Jordan is playing to when he's not is extraordinary. Our first loss this season, 3-0 against Watford, is an illustration (Hendo was injured). While his stats aren't anything like De Bruyne's, the influence he has on this team is unquestionable, and maybe even understated. PFA Player of the season? Certainly a contender.
Goal of the season, and why? It's a toss-up between Fabinho's two bangers. But in my opinion, his goal against Crystal Palace was more impressive since it was right after the break. Watching it back, everything about that shot is perfect: Power, direction, precision.
If you could make one signing this summer, who would it be and why? If I could sign anyone, I'd go for Jadon Sancho or Kai Havertz. But if I'm being a little more realistic, I'd definitely say Jamal Lewis. We need a backup for Andrew Robertson in case he picks up an injury, especially if it's long-term, and a young prospect like Jamal Lewis seems to be one of the best realistic options. If not him, definitely someone like Thiago Alcantara or Milot Rashica.
Best Team Performance of the Season, why? In my opinion, Liverpool's best game this season was away at Leicester City. At the time, they were our closest challengers and we went thirteen clear after we tore them to shreds (literally).
Player of the season, why? For me, it has to be Jordan Henderson. The captain has led the Reds to their first league title in 30 years, bagging 4 goals and 5 assists along the way. He recently won the FWA player of the season award, and rightly so. With Henderson in the team, the Reds boast a 90% win rate, only winning 60% without him. His industrial performances sometimes go under the radar, but the captain has been pivotal this year and deserves all his plaudits and awards.
Goal of the season, and why? The reds have scored some incredible goals this season, so it's difficult to pick the best. But I think November's goal of the month scored by Fabinho wins it. The Brazilian midfielder struck home from 25 yards out in only the 6th minute of a massive game – the opener in a 3-1 win over the reigning champions.
If you could make one signing this summer, who would it be and why? With Lallana leaving on a free, and Lovren looking set for a move to Zenit, the Reds could look to strengthen in those two positions – centre-half and midfield. Heavily linked with Thiago, the Spaniard could prove to be a much needed attacking option but we are struggling to agree on a price with Bayern. Ben White, the Brighton defender on loan at Leeds, is also linked. We certainly need defensive cover with Gomez and Matip both injury prone, and with Fabinho being the only other player capable of playing next to VVD.