Read Time:
6 Minute, 0 Second
by Jack Meenan (@jackmeen15)
Jack's blog: http://jacksfootballblog.game.blog
Transfer rumours are rumours for a reason. No rumour is concrete. No rumour is ever set in stone. For rumours are, naturally, feeble and usually the brainchild of a twitter 'keyboard warrior', or 'ITK'.
The majority of transfer rumours then – which derive from an unknown source (or 'insider') – lack solid grounding. It goes without saying that they should all be taken with a proverbial pinch of salt. But we love them. They're intriguing. They're exciting. They also offer a small piece of escapism during these uncertain times.
So in this series of articles – which are, incidentally, my first for LFC Transfer Room – I pick out a variety of linked players and offer a short description of the player and their central tenets, strengths and key stats.
Today's topic: Defenders. Note that stats have been taken from: https://fbref.com
Ben White:
Currently on loan at Leeds from Brighton, White has won plenty of plaudits this season. And his impressive stats back this up. In a promotion-chasing Leeds team, White has managed to average 1.7 tackles per game while also making 2.3 interceptions, adding defensive solidity in a largely attack-orientated Leeds team. He's not just a key cog but an expressive ballplayer too.
The precocious White has proven to be comfortable with the ball at his feet, similar to that of Joe Gomez, which is key in the Klopp system as play is built from the back. The centre-backs – whether VVD, Gomez, Matip or Lovren – must have the composure and confidence to spread the play to full-backs TAA and Robertson who dictate the tempo.
Gomez averages more touches per game than White, with 68.2 passes a game at an 87.9% completion rate. White, conversely, averages 55.7% passes a game but has also managed a completion rate of 85.3%. It suggests he could be a capable deputy for Gomez or Virgil Van Dijk and could even – one day – grow into a reliable partner for one or the other.
Leeds boss Marcelo Bielsa has also used White in a defensive midfield role, so he's shown to be a flexible operator. Could Klopp could utilise White in the defensive midfield role should Fabinho pick up another injury? Klopp doesn't buy players to merely fill voids, but to add depth and quality in numerous areas of the pitch. White would offer several options.
White is just 22 and his ceiling is sky-high. This, I strongly believe, is a Klopp type. It's got 'Klopp signing' written all over it because he's a project. And Klopp loves a project.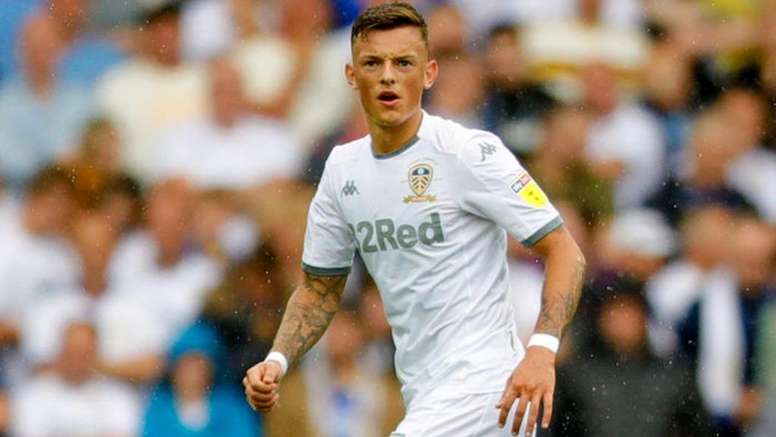 Kalidou Koulibaly:
We can dream, can't we?
With Napoli demanding £80 million for the Senegalese centre-half, the chances are slim. The sum seems especially substantial when you remember Koulibaly's Napoli are sixth in Serie A having sacked manager Carlo Ancelotti earlier this season. A signing of his stature could also, of course, hinder the development of Joe Gomez whose minutes on the pitch would be severely limited as a result.
Koulibaly averages more tackles and interceptions per game than VVD with 2.2 tackles and 1.5 interceptions to VVD's 0.8 tackles and 1 interception per game. But this is assumably due to the exposure his Napoli defence has faced this season.
Then again – as Koulibaly showed against Liverpool in the Champions League this year and last – he's a colossus. The prospect of a VVD and Koulibaly partnership is mouthwatering. Imagine. Just imagine.
There is a potential downside, however. Koulibaly is not as comfortable on the ball as the likes Gomez, VVD or indeed White. He averages only 70.2 attempted passes per 90, but is accurate (he boasts a 90.2% completion rate). Compare that to VVD and Gomez who both currently average 80.2 and 88.1 attempted passes per 90 respectively. Both men also average a 90% completion rate.
Koulibaly's disciplinary record is not the best though. He's got a habit of picking up unnecessary yellow cards and is not afraid to lunge into a tackle. Nevertheless, a move to Anfield would mean the Senegalese has a top-quality CDM breaking-up play in front of him.
Alessandro Bastoni:
At the age of 20, Bastoni is one for the future. The Italian has played 14 games for a title-chasing Inter team. Looking at Bastoni's stats, he is a similar mould to Gomez. Bastoni averages 1.75 tackles per 90, compared to Gomez's 1.41. But when it comes to interceptions Gomez is by far more impressive, with 1.55 per 90 compared to Bastoni's 1.19.
That may be down to Gomez's experience (he's been playing at the top-level since the age of 19 remember), and ability to read the game better, whereas Bastoni is still a raw talent. It may also be due to the emphasis on defensive solidity in Italy where defences are a lot more 'old-school' and, consequently, a lot less expansive.
Bastoni averages 1.6 tackles a game and 1.8 fouls per game, similar to that of Koulibaly. Due to his age, Bastoni is valued at 31.5m euros – which seems pricey.
While it is unknown how well Bastoni will be able to adapt to Liverpool's system due to the more defensive style of Antonio Conte's side, he has the time and potential to develop. One to watch at least.
Diego Carlos:
At the heart of a strong Sevilla defence, Carlos offers pace, strength and experience. At the age of 27, Carlos is not a typical Klopp signing as he's ready-made for the 'here and now'. If Liverpool were to pay the £67 million release clause, they would expect an impact similar to that of VVD when he signed in early 2018 (and we can all agree that's unlikely).
But Carlos does boast similar stats to that of VVD. In terms of tackles per game, Carlos averages 1.2 while VVD averages 0.8 – VVD has played 10 games more than Carlos. In fact, they share similar defensive stats across the board, apart from fouls where Carlos has committed more, averaging 1.3 per game compared to VVD's 0.3.
As mentioned before, Klopp likes his centre-backs to be comfortable on the ball, and Gomez and VVD's stats bear this out. As shown by Carlos' average of 51.3 passes per game (which is relatively low), the system played under Julen Lopetegui at Sevilla is a little more pragmatic than Klopp's frenetically paced one and two touch football on Merseyside.
So Carlos would need time to adapt. But his physical presence will match that of Virgil Van Dijk and will make the Liverpool defence more solid and stronger than before.
Carlos – given his experience and physical attributes – could also provide a hand to Trent Alexander Arnold down the right channel. TAA has been known to struggle against a targeted overload down his flank, and Carlos – who's known for his anticipatory nous – may offer a solution of sorts. Food for thought… perhaps.