Read Time:
4 Minute, 45 Second
By Jack Meen (@jackmeen15)
Jack's blog: http://jacksfootballblog.game.blog
One area of the squad which doesn't lack depth is midfield. Stacked with variety, players such as Naby Keita and Alex Oxlade-Chamberlain offer Klopp plenty of panache, guile and party-tricks too. Box to box midfielders – Jordan Henderson and Georginio Wijnaldum – cover ground (that's an understatement), win tackles and even nick a goal here and there. Fabinho, the anchor and muscleman – or as Pep Ljinders calls him 'the lighthouse' – screens the back four and even gives VVD and co., the licence to move forward with the ball.
You see, options aplenty.
But – and perhaps this is just me being picky – there was a noticeable drop-off (and even lop-sidedness in midfield) during Henderson's three-week absence in March, due to a muscle strain he picked up in the 1-0 Champions League defeat in Madrid. Fabinho, conversely (perhaps as a result of the captain's absence), struggled with his form in a period which saw Liverpool exit the FA Cup and lose their first league game of the season – 3-0 at Vicarage Road.
The Reds did, it must be said, scrape two narrow victories against West Ham and Bournemouth in this period. But things were far from convincing. Hendo galvanises players and sets the tempo. He's the beating heart of Klopp's champions-elect winning machine, and – arguably – impossible to replace. But could a new addition in midfield help sure up to soften the blow in the event of an injury to Hendo? Yes, he's that important.
So this week's focus is on midfielders. Note that stats have been taken from https://fbref.com/en/
Boubakary Soumare:
Soumare is a key cog in an impressive Lille side; the French club finished 2nd in Ligue 1 in 2018-19 and 4th in 2019-20. He's young – he recently turned twenty-one – and can play as a holding midfielder or further forward. He's still, of course, maturing, but has the potential to grow into a top-class player. If he was to join the Reds – and I'm just speculating here – he would initially join as a squad player and play second-fiddle to Fabinho.
If you compare his passing stats to Liverpool's Brazillian, one would assume Soumare is less involved in the build-up play. Indeed, Fabinho averages 65.7 passes per 90 while Soumare averages 55.3. But the Frenchman is more expressive (he's known for adept switches of play) and more accurate. Fabinho's passing completion rate is 86.4% while Soumare's average is 90.2%.
Fabinho's main role, however, is to anchor midfield, break-up play and do what is tritely called 'the dirty work'. He even drops into the centre-half position now and then. And Soumare's tackling stats are substantially lower. In 2019-20, Fabinho has averaged 3.29 tackles per game compared to Soumare's 1.63. But that's expected; he plays in a midfield two (with Renato Sanches or Benjamin Andre) and thus shares responsibilities.
Valued at £21.9 million, he's moderately priced. But there are others out there, more attuned, I believe, to Klopp's midfield system.
Rating: 6/10
Denis Zakaria:
Zakaria is part of a high-flying Borussia Monchengladbach team. They even topped the Bundesliga until mid-December. Under Marco Rose, Gladbach play a frenetic pressing game, similar to Klopp's Reds. It makes Denis Zakariaan an attractive prospect.
I know some would argue this is regressive, but if you compare a Fabinho and Zakaria's midfield stats (passing completion, tackling etc) Zakaria comes out on top in all but two categories. (If you want more details, here's the link).
In terms of tackles per 90, Zakaria averages 3.29 which is similar to that of Fabinho, but Zakaria wins the ball more. When it comes to interceptions and blocks, Zakaria averages 1.81 and 2.08 to Fabinho's 1.55 and 1.74 respectively.
The one area that Zakaria could improve is his passing. He currently averages 42.0 attempted passes per 90, compared to Fabinho's 65.7. But they average roughly the same completion rate – around 86.2% per 90.
With Zakaria price-tag being between 50-70 million euros, this transfer is unlikely (like any transfer if you believe the papers). But he's highly rated and certainly one to watch. Scouts are taking notice, I'm sure of it.
Rating: 8.5/10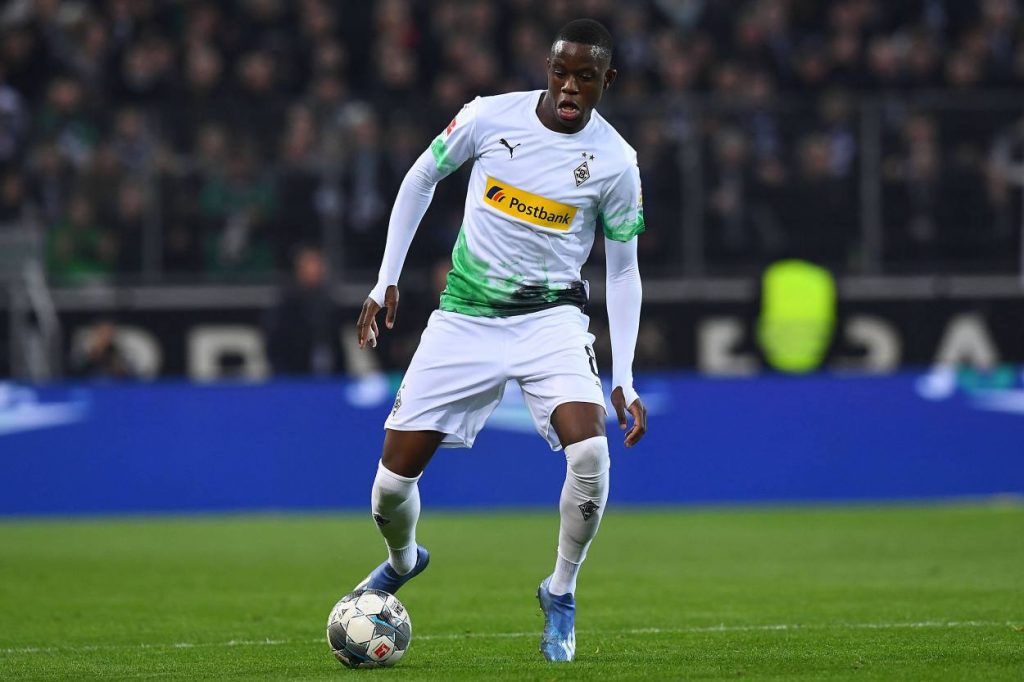 Marcelo Brozovic:
Much like Bastoni, Brozovic has played a crucial part in Inter's title push. This season he's played predominantly as a left-sided central midfielder in Antonio Conte's 3-5-2 formation. Impressively, he averages 74.0 passes per 90 (which is far more than anyone else mentioned in this article), successfully completing 87.6% of them.
Even more impressive is his ability to break-up play and offer stability at the heart of the pitch. In his prime – he's 27 – he tops Hendo in some key defensive stats (such as blocks and interceptions). Brozovic is a willing runner and a battle-hardened elite footballer.
He's defensively sound – as one would expect from a Conte midfielder. And yet he's more of central midfielder – so Liverpool are less likely to splurge capital on him given the fact they have plenty of cover (Hendo, Milner, Gini, perhaps even Grujic next year). Well, that's my assumption anyway.
From the outside looking in, this one seems a bit left-field. Even so, he's been continuously linked with the Reds in recent months. If you read our Twitter feed, news outlets in Italy seem convinced he's on his way to Anfield!
Rating: 4/10