Read Time:
3 Minute, 58 Second
Jack's twitter: @jackmeen15
Jack's blog: https://jacksfootballblog.game.blog
There's no clear answer but Jack ranks some of the linked players deemed – by the media – to be capable of doing just that. This article, part three of a three-part series, focuses on attacking players.
Timo Werner was originally top of the transfer wishlist and looked set to join Liverpool. But after the onset of the pandemic, Liverpool chose to exercise caution. In turn, £50million – Werner's reported price – was seen as too substantial, and so of course, Chelsea (who else?) were primed to swoop in for the German international.
But as some form of normality returns, slowly but surely (fingers crossed), Liverpool may feel more inclined to flex their financial muscle. And as the game against Everton laid bare, the gulf between Liverpool's first-choice attacking frontmen and their second and third choices is glaringly stark. It is indeed an area of the pitch which is arguably most in need of addition(s).
Marcus Thuram:
Son of World Cup winner Lilian Thuram, Marcus Thuram has caught the eye of late. Although this is just his first season in a title-chasing Gladbach team, Thuram has hit the ground running. And he operates in a similar role to that of Sadio Mane in manager Marco Rose's system.
Conversely, Thuram has managed 10 goals and 8 assists this season and if we look at the chances created per 90, Thuram averages 3.08 to Mane's 3.25, suggesting he could be a capable deputy.
His pressing stats are also, of course, key. Rose employs a high-octane pressing system and Thuram's impressive numbers reflect this. Currently, he averages 19.1 'presses' per 90 with a success rate of 4.42. Comparatively, Mane, who is a more efficient presser with 18.6 'presses' per 90, boasts a similar success rate – 5.97.
For more information on what constitutes 'presses', see: https://fbref.com
Given Thuram has age on his side, I believe he would prove to be a quality buy as he offers a thrust and tenacity akin to the current crop. He would also, inevitably, improve. Who wouldn't improve in the environment Klopp's built?
Rank: 8/10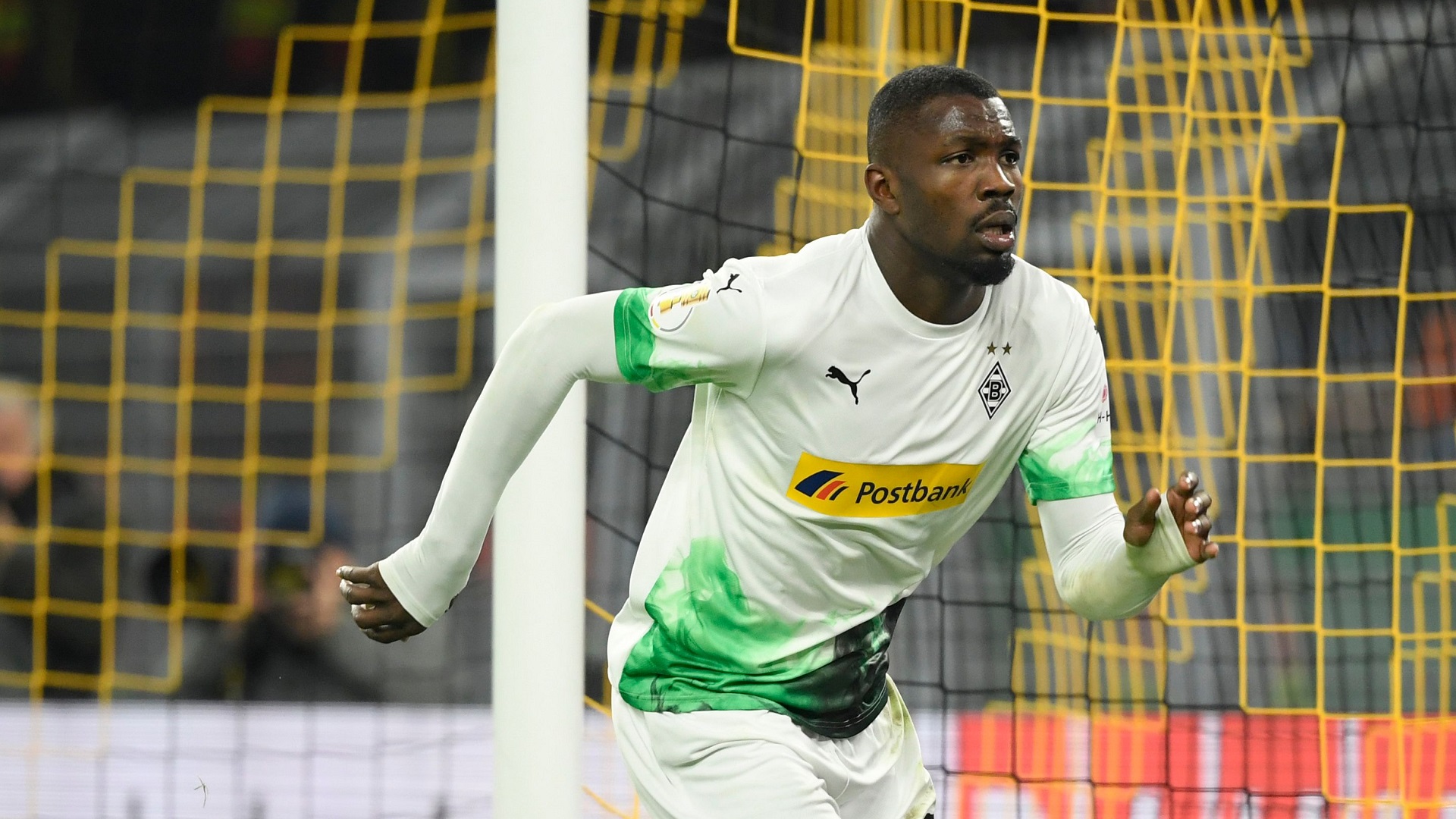 Joaquin Correa:
Part of a Lazio team trying to break Juventus' hegemony in Italy, Correa plays in the mould of a 'false 9' like Firmino. But in a 3-5-2 formation, Correa plays next to Ciro Immobile in a front two (thus not at the tip of the diamond like the Brazilian). Although Correa's not overly prolific in front of goal – he's scored just seven goals and assisted one this season – it is other qualities for which he is most known.
Pressing is not a key part of Lazio's game, which can be seen in Correa's numbers as he only averages 17.1 'presses' per 90, compared to Firmino's 22.4. But it is his ability to find pockets of space and create chances which could prove invaluable.
Correa creates 5.06 chances per 90, compared to Firmino's 2.73, and with the luxury of playing next to world-class players in Sadio Mane and Mohammed Salah, you'd hedge a bet this number would more than likely skyrocket.
But since Roberto Firmino is such a key cog in Klopp's winning machine – coupled with the recent addition of Takumi Minamino – recruiting a player of Correa's ilk is perhaps unlikely.
Rank: 7/10
Willian:
Yes I know, pretty unlikely. But here's why he would/wouldn't prove an astute buy.
As Willian is available on a free transfer in the summer, and the future of Xherdan Shaqiri is uncertain, you'd think Klopp would be all over this one. And at the age of thirty-one, he offers experience in abundance. But, then again, he's thirty-one; Klopp rarely opts to pursue a player passed his prime.
With 6 goals and 5 assists – remember he's now a bit-part player under Frank Lampard – Willian's pace and dynamism shines in the big games against the best opponents (he was particularly brilliant against Spurs earlier this campaign as you may recall).
He offers something different to Shaqiri: pace in behind. But we shouldn't forget the Swiss international also has a history of turning it on against the so-called 'top six'. Just think of his late brace against Manchester United last season or his assist in the Champions League semi-final against Barcelona when it mattered most.
If Shaqiri is able to get himself match-fit, and indeed stay fit, Shaqiri offers just as much as an ageing Willan.

That's just my opinion anyway. Disagree? Comment below.
Rank: 3/10